It's another weekend in Lagos and as usual, a lot of things have happened. From failing transactions due to CBN's unsettlements to UNIBEN versus soldiers, a lot is going on. In other words, the quality of living in the city is chaotic right now, hitting individuals and businesses hard.
Typically, weekends should be used to rejuvenate but it's almost impossible to right now. People are worried about paying their bills and others are struggling to eat or function at their expected capacities. As such, it's not the best of times.
So if you need some tips on how to calm your nerves a bit, we've got you covered.
Check out 5 ways to relax indoors this weekend…
1. Exercise & Yoga Routines
To experience some calmness this weekend, try burning some calories or stretching some muscles. This helps to keep your mental and physical fitness in check, and overall gives you a healthy boost. If you're in the mood for something less intense, try some meditation and mindfulness to reduce overthinking and anxiety.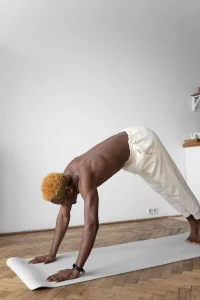 2. Gardening & Plant Care
Becoming a plant mom or dad might just be the thing you need. There's something therapeutic about taking care of plants. If you don't own one already, you can go shopping for some to find the perfect one that'll bring a calming aesthetic to your space.
3. Binge Watch Something
A laidback weekend definitely includes some movie time. For example, staying in bed and binge watching new shows/series has a way of distracting the mind. Even better, you can also re-watch your favorite movies while you have some tasty snacks or food.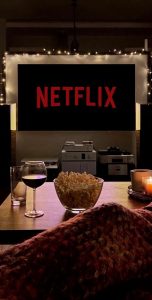 4. Creative Activities 
Whether it's painting, crafting or drawing, there's a plethora of creative stuff to do. You just have to find the perfect activity that speaks to you and gives the right amount of serenity you need. Unlock your inner Picasso! Fun fact, you can get a coloring book if you feel like tapping into your inner child.
5. Cooking 
You don't have to be a foodie to cook, but if you are…it helps. Firstly, food naturally has a way of making the body feel happy, and additionally the process can be therapeutic. Not only do you get to learn a thing or two, but you also get to eat…who doesn't love to?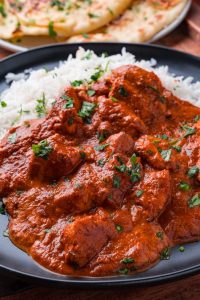 ---
Read More…