If you're an introvert living in Lagos, going out is probably overwhelming for you. In other words, Nigeria's largest city houses a lot of fun spots that come with an exhausting crowd. From beaches and restaurants to parks, you'd find people living their best lives on every corner.
Although it might seem as if Lagos if for extroverts as established, it can equally cater to calmer preferences. To find the best spots if you fit into that category, all you need to do is lock down some factors. Ask yourself the type of activities you enjoy, what your budget is like and how far you're willing to go to find them.
So if you're a wallflower looking to have some fun this weekend, we've got you covered!
Check out 5 places to go to in Lagos if you hate crowded spaces… 
1. Ebonylife Place
Top of our list is the versatile Ebonylife Place in Victoria Island, Lagos. Whether it's a cinematic or dining experience you crave, the luxurious location is your got-to for privacy and intimacy. Even more enticing, it houses its own hotel called "The White Orchid" which is perfect for a mini getaway or staycation.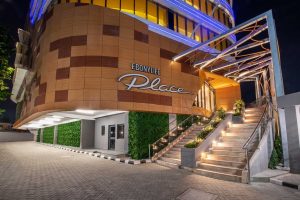 2. Freedom Park
Fancy a serene picnic? Then this repurposed space which happens to be the first and former prison in colonial Lagos is perfect. Despite its haunting historical background, it's been renovated into a beautiful hot spot for small artsy gatherings and large concerts during the summer. 
3. Twinwaters
Housing Lagos' most visited arcade, this ultra-modern center is a must-visit for some adrenaline when craved. And yes! it's barely crowded with an exception to public holidays. Additionally, it has a cinema and gorgeous dining options.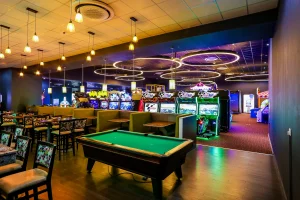 4. Pearl Restaurant, Eko Atlantic
Referred to as a new coastal city in Lagos, Eko Atlantic is popularly known for the Pearl Restaurant. From its oceanfront view to its state-of-the-art show of interior, you're in for a lush experience on visitation.
5. Lekki Conservation Centre
Relaxing, exciting and naturally beautiful are words that best describe this spot. It has the longest canopy walkway in Africa and you love animals, there's a wildlife display just for you! All you need is your camera, and a healthy amount of sunscreen to make memories while you have introspective moments.
---
Read Similar Posts…