When you hear the words hustle and thrill, Lagos comes to mind. With a plethora of activities offered in every corner of its existence, it's no surprise that this is the largest city in Nigeria. Essentially, it's rich in culture, personality and life!
Not only is Lagos known for its famous and fearful yellow buses, but it's also known for a source of enjoyment or as the Yoruba people call it, "Faaji". Whether you're a foodie, art enthusiast or adrenaline junkie, there's something for everyone. In the same vein, your preference for a day or night rendezvous is tastefully catered to.
So if you're a newbie or a Lagosian looking for exciting ways to explore the city, we've got you covered!
Check out  5 amazing ways to spend a day in Lagos…
1. Go to a Music Show
Believe us when we say there's always a music show in Lagos. From intimate alternative concerts to large gatherings, you'll be in for a treat. Try out places like Bogobiri House in Ikoyi or The New Afrika Shrine in Ikeja.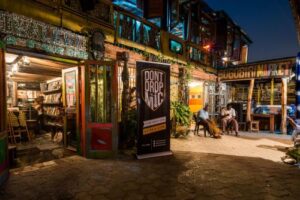 2. Go for a Sip and Paint
Another fun thing to do in the city of Lagos, especially if you're an art buff is to go for a sip and paint. It's a great way to release stress and even more enticing, to explore your creative side.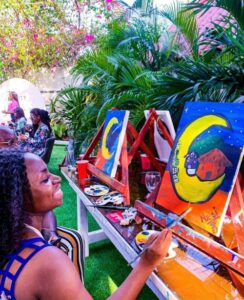 3. Eat Some Good Food
Calling all the foodies! If there's one thing that Lagos effortlessly offers, it's good food. From local traditional delights to intercontinental dishes, there's a restaurant in every corner of the city. Click here for some ideas!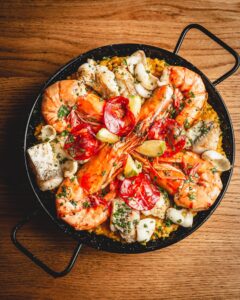 4. Go to the Beach
Feel like soaking up the sun or listening to calming waves? Then say yes to the beach today! Start with the popular Moist Beach.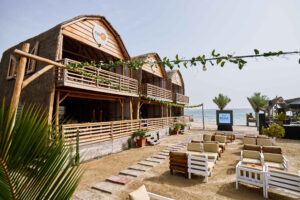 5. Do Some Karaoke
Finally, if you love belting out your favourite songs over good food and drinks with your friends, then Karaoke is the way to go. Think about it, a night under the stars, making memories with the ones you love!.