If there's one thing everybody needs almost everyday, it's go-to mood boosters. Whether it's at work, social gatherings or even in the comfort of one's home, it's important to have something that sparks joy. Simply put, we all need something to lift our spirits on the "not so easy" days.
In other words, mood boosters are additions to your daily routine for a positive effect on your overall mood and disposition. Even more interesting, they can be incorporated into your routines based on your personality, interests and needs. From food, physical and digital activities to fashion, there's a plethora of hobbies you can merge with your mood boosters.
So if you're looking for some tips on how to take care of your wellbeing today, we've got you!
Check out 5 fun mood boosters to try today…
1. Laugh Therapy
First off, laughter releases endorphins which are mood enhancing chemicals. Engaging in activities that get you cracking up such as interesting conversations with friends, watching a funny movie or reading a funny book can help you ease some tension, and improve your general state of mind.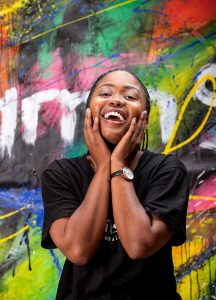 2. Music Therapy
There's something magical about good music that makes it a perfect mood booster. Not only does it make you energetic enough to move your body but it serves as an escape for your mind. Try creating playlists with your favorite artists and songs to test this tip out.
3. Random Acts of Kindness
Have you ever heard the phrase 'being good feels good?'. If you have then we love to break it to you, it's very true! Performing random acts of kindness like writing a thoughtful note, helping a stranger or a loved one out can spark a sense of joy and fulfillment in you.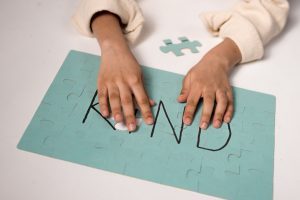 4. Eat Something Sweet
Without a doubt, eating good food is an instant mood booster. More particularly, having sweet treats such as chocolates have a way of making you feel good. And if you don't have a sweet tooth, eating your favorite meal is good enough too.
5. Practice Gratitude
Finally, counting your blessings or the things you're grateful for in this particular stage of your life helps to lift your mood. For example, list out three things you're thankful for every single day.