Being boo'd up goes beyond the mushy stuff when it comes to being better lover. In other words, pleasing your significant other requires different levels of intentionality. You can always do better by finding the best ways to connect with them to speak their love languages correctly.
Not only is it important to learn how to love a person properly, but it's vital to take action. At the core of it all, emotional intimacy and open-heartedness are two things to consider. Consequently, you get to contribute to their happiness and give them room to do the same for you.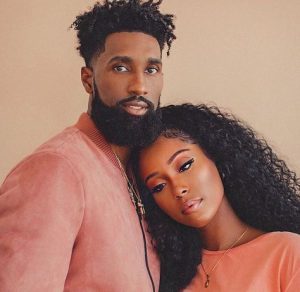 So if you're looking for some advice on how to up your romantic ante, we've got you!
Check out 7 Ways to be a better lover…
1. Communicate Enough
Love and communication go hand in hand, especially with intimacy. It helps you better understand the person you're with because people evolve, and evolving along with them makes a healthy relationship. Basically, try to get to know them over and over again when it comes to their likes and dislikes, goals, desires and needs. Simply put, pay enough attention to them!
2. Take Responsibility for Yourself
As much as being in a relationship involves two people, it's necessary to keep individualities in check. A step towards this is taking accountability for your actions and emotions, and allowing your partner do the same. Don't project your issues or insecurities on them, you can communicate them but not enforce them on another person. 
3. Speak Their Love Language 
People often make the mistake of speaking their own love languages to their partner. It doesn't work because people have different wants and needs. If you have to ask them, do so. Find out if their an acts of service, gifts, affirmations, quality time or physical touch type of person and act accordingly. You don't want a situation where you're leaving them unfulfilled or dissatisfied.
4. Listen More  
Love comes with lessons and to learn them, you have to listen and give attention to what calls for it. Your partner shouldn't feel like they can't talk to you about their experiences or needs. More importantly, your relationship should be a safe space to have candid conversations. For example, if your partner feels like you're lacking in a particular area, you should listen and put in the effort to make some changes.
5. Don't Try To Change Them, Help Them Get Better
Growth is inevitable in life, and when you're linked to another person, it's more unavoidable. However, this should not be an excuse to have unreasonable expectations of the person you're with. Accept them for who they are and find healthy ways to communicate the traits you might be uncomfortable with. Remember, they're your partner not your project!
6. Spice Things Up 
Whether its sex or other types of intimate activities like going out on dates, don't be afraid to spice things up. Talk it out with your babyboy or girl, and find out how convenient it is for them to try out some new tricks or ways to bond.
7. Don't Get Too Comfortable 
Finally, don't get too comfortable…it'll get boring. You need to try your best to woo your partner over and over again to show how much you care and value their love. Yep, you pretty much have to do your best to be your best, and in turn your partner should equally put in the effort.
---
Read More