It's a weekend and you know what that means! Relaxation, fun and a reset. Well, maybe not for everyone but for a good amount of us. And if you live in the city of Lagos, you're probably looking for the perfect weekend fix to calm the chaos.
Yes, weekends in Lagos are known to be lit for the night life and owambe parties. However, you can't always be in the mood for those two and you deserve options! Whether it involves food, music, adrenaline or serenity, we've got you covered.
Check out 5 unconventional fun things to do in Lagos this weekend…
1. Roller-skating
When it comes to having an unconventional weekend, roller-skating is the way to go. If you're too shy to try, maybe invite a friend or two. You'd be making memories, and trying something knew if it's your first time.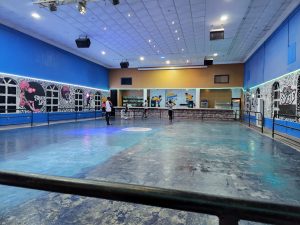 2. Go to a museum
If you're a history enthusiast and you want to sneak some learning into your weekend, this is for you. For example, the Kalakuta museum was one of the final homes of the musical legend Fela Anikulapo-Kuti, and it's a must-see. Going means enjoying the best of legendary music, art and hidden stories of Afrobeat.
3. Go to an escape room
It goes without saying, that adrenaline has a way of refreshing the mind. This is what escape rooms do and I'm sure you didn't know we had those here in Lagos. Try out Escape room 33 in Victoria Island, and get through creative scenarios.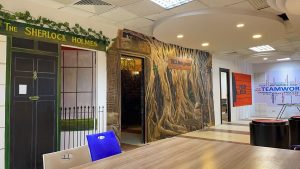 4. Brunch Crawls
Yes, you're probably familiar with bar crawls but brunch crawls are very much in. In other words, visiting some of the hottest brunch spots can be a fun way to spend your Sunday afternoon. From English breakfast menus to indigenous options, there's a plethora of restaurants to go to.
5. Staycations
Finally, if you need a temporary escape from your house and people in general, this is for you. Lagos has a lot of affordable short-let apartments that would work just fine for this.
---
Read Similar Stuff