Whether you like it or not, you need to pamper yourself. In other words, self-care is always important at every stage of your life. And with the holidays coming up, it's a good time to slow down, relax and rejuvenate.
If you don't pamper yourself, you'd end up stressed with a burnout that trickles into different areas of your life. From your mental health and physical well-being to your personal aesthetics, there are a lot of things to give some TLC. Even more alluring, you don't have to break the bank to do it
So if you're in the mood to spoil yourself in lush ways, we've got some tips for you!
Check out 5 ways to pamper yourself without breaking the bank…
1. Turn your home into a peaceful hub
Your house plays an important part in how to pamper yourself. First off, do some deep cleaning in your room. Try lighting some candles and using essential oil diffusers as well to set a peaceful aromatic mood that gives off tranquility. You want it to look like your personal safe haven.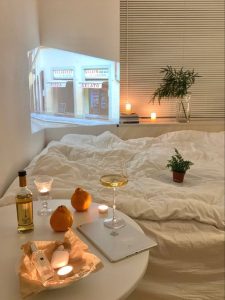 2.Soak yourself in a warm bubble bath
The hustle and bustle of life makes it hard to slow down sometimes, so taking a long relaxing bubble bath is the right amount of bliss you need. Similarly, you can choose to take a warm shower instead if you're not in the mood to get into a tub.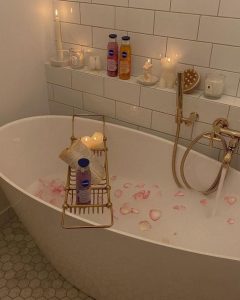 3. Prepare your favorite meal or order it 
Food is always a good thing to pamper yourself with. For example, if you've craving a particular meal, indulge yourself by taking the time out to cook it. Optionally, you can order in from your favorite spot. Food has a way of bringing some comfort and warmth to the body.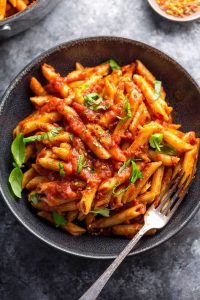 4. Journal and meditate 
In addition to the list of ways to pamper yourself, writing down your thoughts counts. Subsequently, it gives you room to practice mindfulness and it can be heightened through meditation. Try staying in a quiet environment, setting a timer and intentional breathing exercises.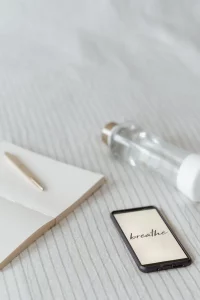 5. Do some skincare  
Finally, take care of your skin! If you live in a country with harsh conditions, finding ways to protect and give your skin the love it needs is key. Whether its facials, face masks, serums or peels, see a dermatologist and build a routine.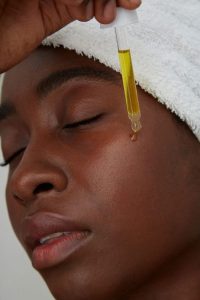 ---
Read More Stuff..